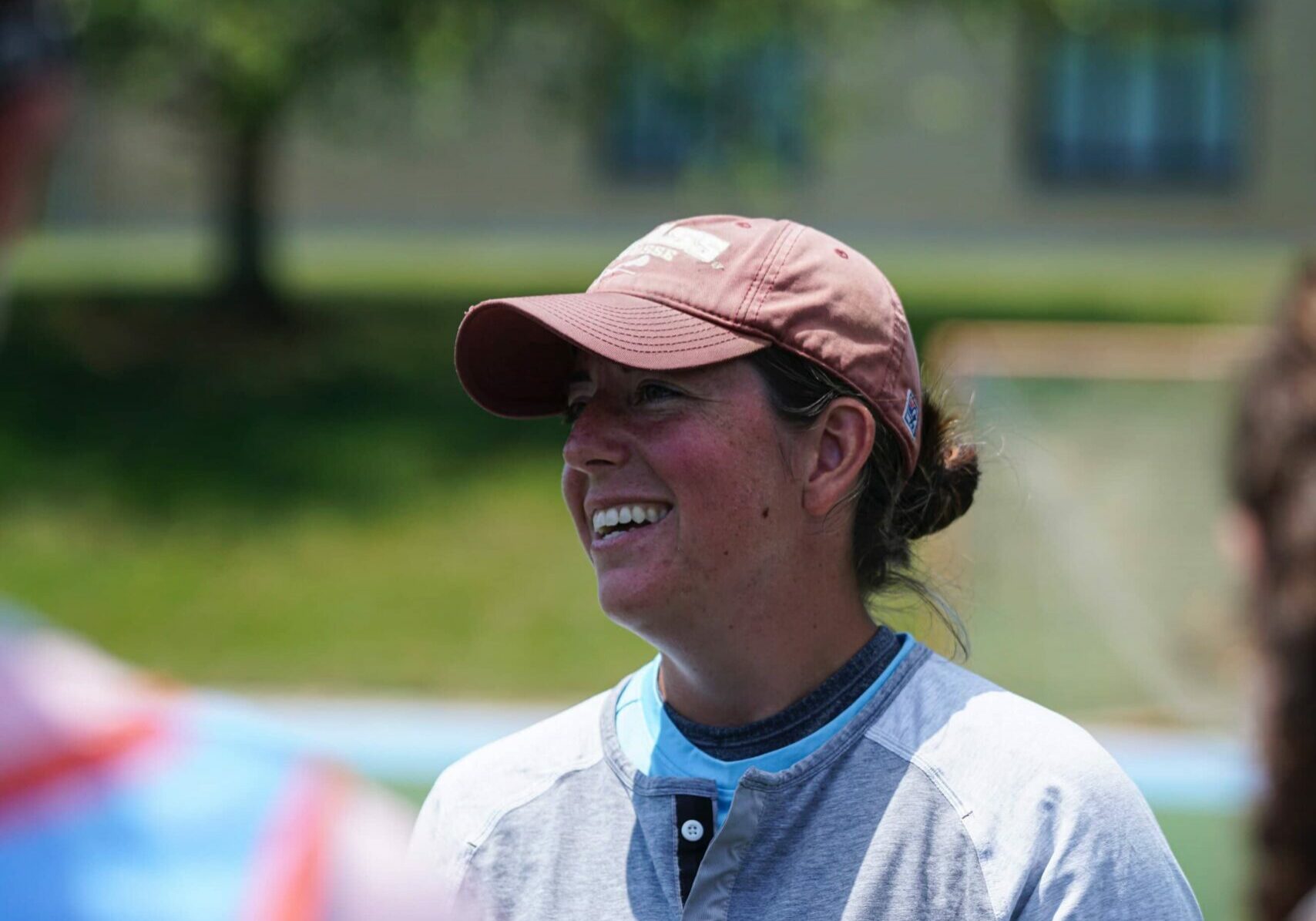 Coach Vallarelli is a Professional Men's Box Lacrosse Player, Professional Women's Lacrosse Player, Youth Club Director and Small Business Owner. Vallarelli has been in the Team USA System since 2010, when she was rostered on the US U19 National Team and was both a men's and women's NCAA college coach for 8 years. Vallarelli played at Collegiately at the D1 UMass Amherst, where she holds NCAA, Conference & School Records & holds records at the High School level as well when she played for School of the Holy Child in Rye, NY. 
Coach Vallarelli is currently the only woman playing on/in a men's professional team/league in any sport, globally.
She is the owner of two business': 1) RV Lacrosse (focuses on In-Person and Virtual Training, College Recruiting Services, Events, Clinics, Camps, and Consulting for those that play box or field in the men's or women's game) and 2) Rachel Vallarelli Photography & Media. 
Vallarelli brings a wealth of coaching and playing experience with her, as well as many "firsts". 
High School - School Of The Holy Child

A 2011 graduate of School of the Holy Child in Rye, N.Y., she starred at goalie for the Gryphons' lacrosse squad, earning 4 Varsity letters and helping the team to have its first-ever winning record and playoff berths after that. She holds the record for career saves and holds second and third place for Single Season Saves. Her career-high was 24 stops versus Greenwich Academy her Senior Year.

Team USA: US 19 National Team

During her time at Holy Child and before she committed to play at UMass, Vallarelli was selected to the US U19 National Team squad and had been in the US System since 2010.

University of Massachusetts

She continued her lacrosse career at the University of Massachusetts, where she started in goal for three seasons, earning numerous accolades along the way. During her goalie days at UMass, Vallarelli registered 48 victories and had a goals-against-average of 6.77 — both of which ranks second in program history.

Her career goals-against-average is eighth in NCAA history,
Her 2015 GAA is 10th in NCAA History and
She was the NCAA save percentage champion in 2015 (.523).
She is also a 2 time NCAA GAA Runner Up (6.26 in 2014 and 5.77 in 2015)
UMass won four consecutive Atlantic 10 championships and was undefeated in Conference play (with 4 NCAA Tournament Appearances & 2 First Round Wins) while Vallarelli played goalie.
She was selected as the conference's Defender of the Week seven times and earn the 2015 Atlantic 10 Defensive Player of the Year Award.

Baltimore Ride

After playing at UMass, Vallarelli took her lacrosse skills to the professional level, becoming a member of the Baltimore Ride, which is part of the United Women's Lacrosse League and is a Free Agent in the WPLL.

New York Athletic Club

Coach Vallarelli also plays professionally for the New York Athletic Club. 

Central California Lacrosse  Club

Vallarelli has also played some men's field lacrosse as well and is an alum of the Central California Lacrosse  Club. 

Dead Rabbits Lacrosse Club

Vallarelli Plays Men's Box and Men's Field Lacrosse for the Dead Rabbits Lacrosse Club.
In the Box Lacrosse realm,
In the Box Lacrosse realm, Vallarelli is the first woman ever signed to a contract with the Professional Box Lacrosse Association (2022). She currently is one of the goaltenders for the New England Chowderheads, and is the only woman currently playing on/in a men's professional team/league in any sport, globally. 
Vallarelli was also the first woman ever invited to the NLL US Elite Combine as well as the NLL Toronto Combine in 2019 and is subsequently an NLL Free Agent. She was selected to invite-only tryout camp for the New York Riptide of the National Lacrosse League and was then the first woman drafted into the Canadian Arena Lacrosse League for the Whitby Steelhawks. Vallarelli currently plays for Team Bullseye in the Boston Box Lacrosse League, The Dead Rabbits Lacrosse Club, More Dudes, Lasersharks Lacrosse Club and The WestRock Warhogs of the NABLL. 
Vallarelli was a NCAA College Coach for both Men's and Women's Lacrosse, from 2015 through 2023, with stops at Wagner College, Villanova University, Fresno State, Purchase College, Manhattanville College and Bard College. She was also the Head Coach for Greenwich HS for the 2019 Season. 
Coach Vallarelli now focuses on growing and developing youth lacrosse, so that the sport can truly be for all. Vallarelli is the 91 Tri State Girl's Club Lacrosse Director, and has held that role since 2019. Vallarelli is also the Head Defensive & Goalie Coach for the 91 Warhogs Box Lacrosse Teams. 
Throughout her coaching journey, Vallarelli has coached numerous All Americans, Academic All Americans, All Conference/League/Section Players, Athletes of the Year, Academic Athletes of the Year, Rookies of the Year, All Tournament Selections, All Star Team Selections, School Record Holders, Conference Statistical Champions, Conference Statistical Leaders, Single Season Record Holders and Nationally Ranked Statistical Leaders.
Outside of playing or coaching, Vallarelli is a contributing writer for USA Lacrosse and is an avid photographer as well. She received a bachelors
degree in Sports Management from the Mark H McCormack Department of Sport Management at Isenberg during her time at UMass and is currently working towards her Masters in Sports Buisness Management from Manhattanville College.
Vallarelli resides in Hartsdale, NY with her dog Tulip and her betta fish, Drax.
Coach Vallarelli has been working towards "powering performance and delivering dreams" for all those she coaches and mentors, while continuing to drive innovation and change to optimize performance and results.